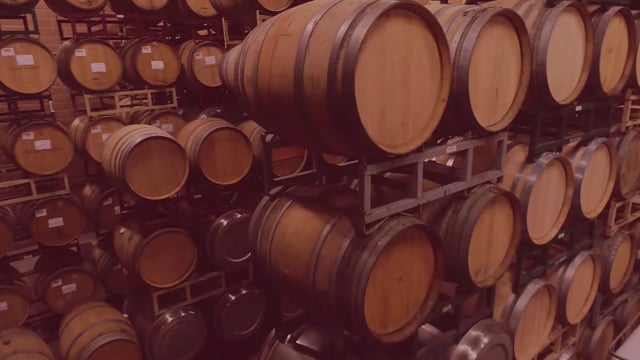 The Owner's Club members experience special discounts, exclusive access to the full collection and much more!
Inaugural
Release
INTRODUCING OUR INAUGURAL RELEASE VARIETALS AND LABELS
Winning Standard
2018 Red Wine – Napa Valley

Whispers echo across this hallowed coliseum. Memories of old legends and glorious triumph – history that has defined a generation. What happens when the bright lights dim? Do they talk to one another? Do they relive the glory days… or watch as new history is written? These are the legends that built this franchise. Forever frozen in time. We are the timekeepers, the curators, tasked with telling their story – celebrating and perpetuating their legacy.

We introduce you to Winning Standard. This proprietary red blend – from our award-winning winemaker Todd Heth – exhibits dark blackberry, bing cherry, and plum notes perfectly into layers of coffee and tobacco. The finish is dry with long-lasting berry fruit. Silky but firm tannins, this wine is enjoyable now but has the ability to age well in the cellar.
$95 / Bottle
Wind Chill
2018 Chardonnay – Russian River Valley

It's 46 below zero. Wind is howling, teeth chattering, fingers numb. In the middle of it all… a bright star appears – a guiding light. You plunge through the line and come out on the other end. Suddenly, the frozen chill dissipates – icicles fall from your brow as warmth fills the air. Victory has never tasted so sweet.

We introduce you to Wind Chill. Hailing from the cool and foggy climate for the Russian River Valley in Sonoma County, this beautiful medium-bodied wine was grown slowly to build intense flavors over time. This wine was aged in French oak and displays a beautiful balance of fruit, oak and liveliness on the palate and exhibits lush mango and toasted almond. Balanced fruit with tarte acidity makes this wine a classic example of Premium Russian River Chardonnay.
$56 / Bottle
Publicly Owned
2021 Rosé – Napa Valley

Green Bay Packers Inc., has been a publicly owned, nonprofit corporation since August 18, 1923. With 539,000 shareholders, we pride ourselves on being the only publicly-owned, not-for-profit, major league professional team in the United States. Cheers to the owners, and the greatest fans in sports!

We introduce you to Publicly Owned. Our 2021 Rosé of Cabernet Sauvignon. The watermelon and strawberry notes burst out of the glass. When served cool on a warm day, the juicy acidity of the 2021 Rosé makes for a very refreshing and versatile wine, perfect to share on any occasion. Look for the hidden imagery in the rose petals.
$33 / Bottle